Here are the ten best reads I experienced in 2014. They are in no particular order, nor were they all published in 2014 (but most were). These are just the ten best that I read this year.
The list is very personal, so expect a lot of Science and Science Fiction.
Lewis Dartnell achieves the near impossible by writing an instruction manual for rebooting civilisation. Sure there may be an awful lot of chemistry and science, but that is what civilisation is founded upon. Learn the best way to preserve food, make shelter and make everyday goods. A great read for scientists, science enthusiasts and doomsday preppers.
See full review on Goodreads.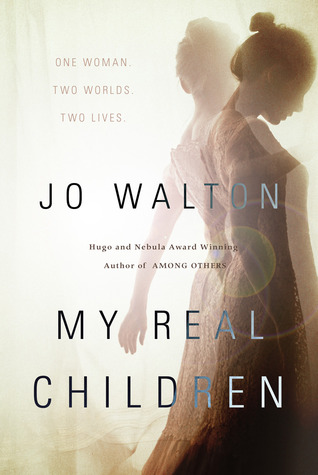 Jo Walton's charming and moving "My Real Children" will make great reading for both SF enthusiasts and even general readers. Much the same premise as the movie "Sliding Doors" we follow one woman through two alternate twentieth centuries as her life unfolds. Full of lovely characters and intriguing situations. Oh and it is wrapped up with great finesse.
See my full review on Goodreads.
Jesse Bering, a homosexual evolutionary psychologist, pens yet another funny, insightful and thought provoking look at human sexuality. While his previous works have been great, this volume is more cohesive and presents a much stronger moral and scientific message than the others. Definitly not a book for gran, but one that deserves to be widely read.
See my review on Goodreads.
Theo Gray is back "The Elements"-style with "Molecules". Another wonderful coffee-table science book that is pure nerd-porn in so many ways. Separate, the text or the illustrations or the luscious photography would be enough for a winning book. Together they make something wondrous. Buy it for a Professor or a 10 year old. Both will love it equally.
See my review on Goodreads.
Colonel Chris Hadfield surprised us all with his autobiography this year. Not only did we get to learn more about the magnificent man, but Chris laid out advice from a successful career in space administration. And the advice is very general and applicable to most of your pursuits. I went in with a certain expectation and came out the other end humbled, motivated and endeared. Great inspiration for scientists, engineers or mathematicians.
See my review on Goodreads.
Finally translated from it's original Chinese, English readers experienced Liu Cixin's "The Three-Body Problem" for the first time this year. This SF story tells of a first contact scenario unlike any other and is genuinely haunting and nightmare-worthy to anyone in the sciences. A fascinating read and I cannot wait for the following volumes in this trilogy to be published. A must read for SF fans.
See my review on Goodreads.
Judith Schalansky has published "Atlas of Remote Islands" in English. Each double page is a map of a remote island followed by an interesting story about it's history or geography. Most of these islands are unable to be visited by us mere mortals and this volume may be the only way to reach them. A definite buy for map enthusiasts, armchair travellers and geo-nerds.
See my review on Goodreads.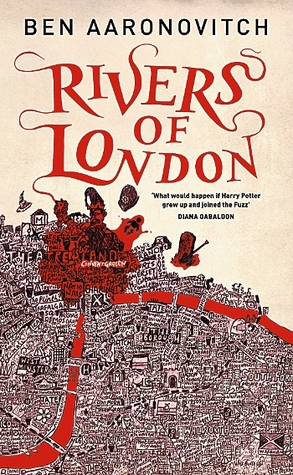 Ben Aaronovitch's Peter Grant series has been out for a while now and while I was a great fan of his Doctor Who writing I was reluctant to try his 'urban fantasy' as I tend to despise this genre. I did eventually get around to trying it and I am sorry that I left it for so long. While the series is not ground-breaking nor likely to win any literature awards the stories are fascinating and the characters are well-drawn. And mostly they are just damn good fun. Recommended for SF and Fantasy fans even if they are fussy and discerning.
See my review on Goodreads.
Paul Bogard's, "The End of Night" is the author's lament to the dwindling night sky. Light pollution is taking over our skies and our lives. Paul takes us on a geographical journey from the brightest to the darkest night-times while along the way looking at how we deal with night culturally and biologically. A definite call-to-arms for those few of us that bother to look up.
See my review on Goodreads.
Randall Munroe has published a collection of witty answers to seemingly impossible questions in "What If?" Famous from his webcomic xkcd.com, Randall brings hardcore science, yet light-hearted and funny answers to problems such as what if the sun would suddenly cease to shine and from what height you would need to drop a steak to cook it with its kinetic energy. Brilliant reading for nerds from 8 to 80 years old.
See my review on Goodreads.
This list was difficult to decide upon and I feel I need to give honourable mentions to Andy Weir's "The Martian", "Moon Dust" by Andrew Smith and "Discovering Scarfolk" by Richard Littler.
Looking forward to new discoveries in 2015.